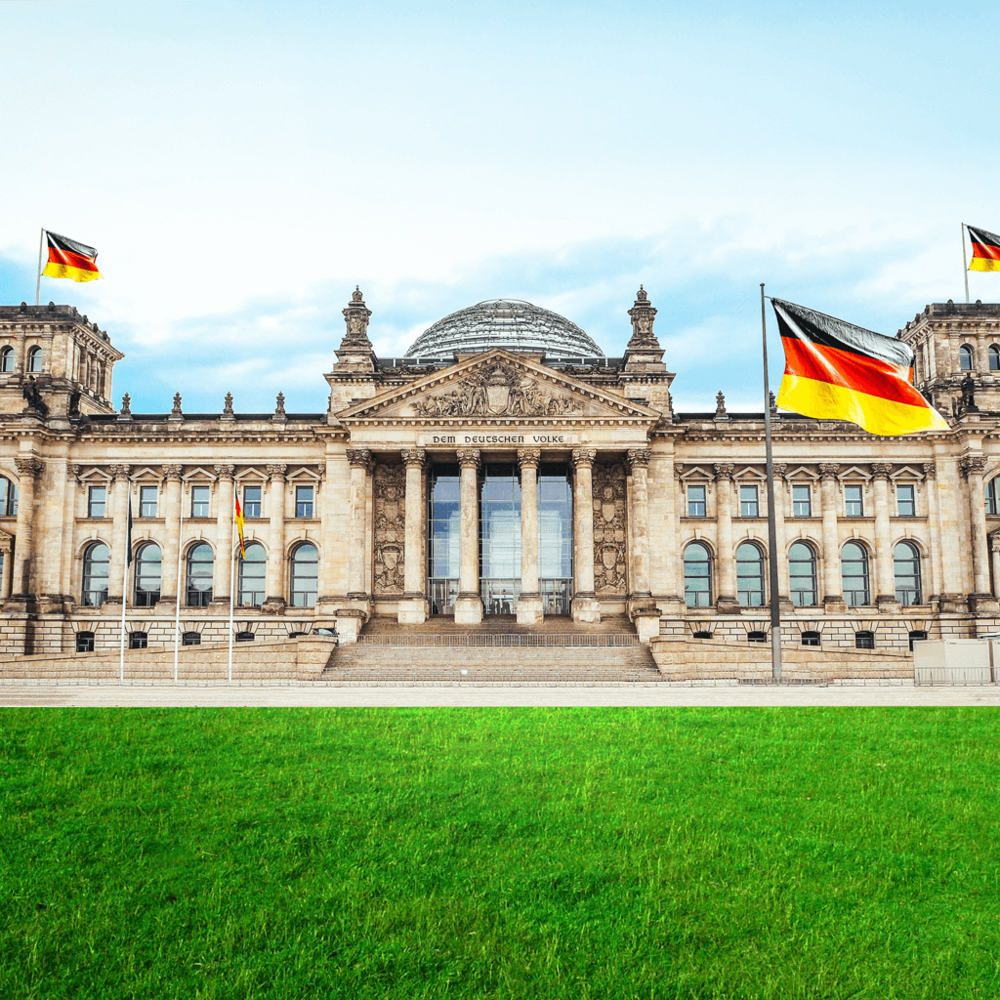 German courses
at inlingua Ulm
Learn German with inlingua Ulm
We teach German at a high-quality standard by providing classes based on the successful inlingua method. In order to create the perfect learning outcome students can choose between individual or group options. An initial level placement test, free of charge, will determine your precognition and assist us in placing you in the perfect group.
Level A1-B1
Integration courses

Max. 25 participants per group
Course times: Daily - in the morning, afternoon or evening
Modular structure - 100 hours per module, up to 25 hours per week
Participants with prior knowledge might be required to take our level assessment test
Course target: telc B1 exam "Deutschtest für Zuwanderer"

Level B2 / C1
General German courses:
Max. 15 participants
350 hours overall
Work-related German courses (DeuFöV):
Max. 25 participants
400 or 500 hours overall
Exclusively for customers with a qualification certificate by the federal employment agency or the jobcenter

Full time advantages
Collective learning through consistent groups
Regular training achieves fast success
Proof of attendance with validation of the achieved language level
Possibility to obtain a language certificate through a telc exam
In collaboration with the German Federal Agency of Migration and Refugees (BAMF) we offer specially developed courses, that will help you find your way around Germany. Integration courses are available for migrants and refugees with no, or little knowledge of the German language.
Integration courses are government-funded. Participants are required to make a co-payment of 1,95€ per lesson. Co-payment exemptions may be granted if you are the recipient of welfare such as unemployment benefit II (Arbeitslosengeld II), and social assistance (Hilfe zum Lebensunterhalt—Sozialhilfe), or if your monthly income is limited. Proof of financial need must be included in the application.
We offer daily full-time courses, comprised of 5 lessons per day, as well as, part-time evening courses, including 4 lessons 4 times a week.
Participants who have already acquired German language skills may be placed in an ongoing course. A placement test—written and oral exam—is used to assess your current level and will help us assign you to the perfect module.
Appointments for the placement test: by arrangement, every Tuesday afternoon
A Certificate of Eligibility (Zulassungsberechtigung oder Verpflichtung) is required. You may obtain it from the Aliens Department, the JobCenter, the Employment Office (Agentur für Arbeit), or your language school.
Integration courses are for persons who hold a residence permit and plan to remain in Germany permanently (in particular: asylum applicants with good prospects to remain), Union citizens, and German nationals with a German language deficit. Children, teenagers and young adults, who are required to attend school may not participate.
The following group of persons are eligible to attend subsidized German courses:
Foreign nationals with residence titles
Ethnic German resettlers
EU citizens
German nationals
For further information click the official BAMF website
Our part-time courses take place 1-2 times a week with groups of 8-15 participants.
We offer all levels from A0 to C1.
You're welcome to join at any time.
We offer one free trial lesson in each of our part-time courses.

Evening courses
Course days: 2x per week, e.g. Tuesday and Thursday
Course time: 3 units of 45 min, e.g. 06.00pm - 08.15pm

Saturday courses
Course day: Saturday
Course time: 09:00am - 12.30pm
| Language | Type | Target level | Start date | Training time | |
| --- | --- | --- | --- | --- | --- |
Quickly achieving your language goals while maintaining high flexibility?
Our individual training offers the perfect solution for you!
Advantages:
Course target, speed and content is determined by you
Choose location and date of the training
High flexibility and free time management
Native teachers
Validation of the achieved language level on request
Business-oriented topics or exam preparation
A minimum of 40 lessons is required to obtain a language level. 1 lesson equals 45 minutes.
We would love to make you an individual offer.
Contact us:
e-mail at: info@inlingua-ulm.de
phone: +49-731-398064-0